8. Laugh at someone else's jokes too.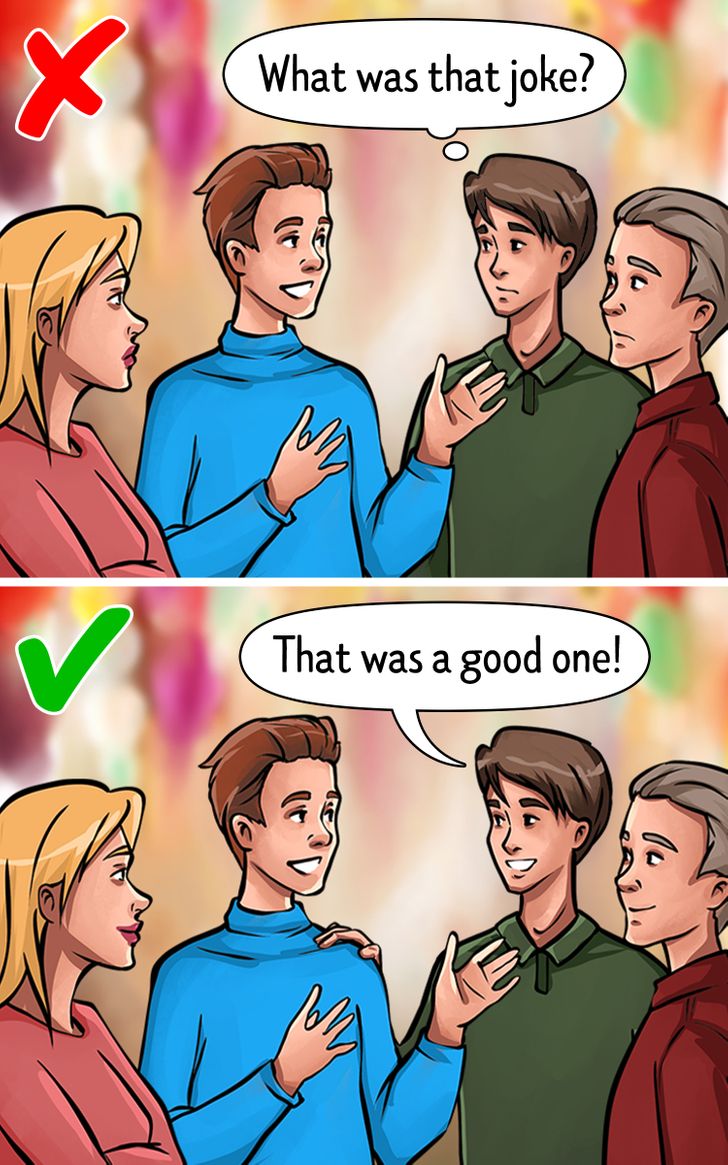 Support others' attempts at making the atmosphere more friendly. By laughing along, you will support the other person and help them see that you are listening to them.
Even if someone makes a bad joke, you can turn it into a funny one by having a good laugh. This way, you will make other people go along with it and make everyone feel good. Always remember: laugh with them, not at them!
9. To be interesting, be interested.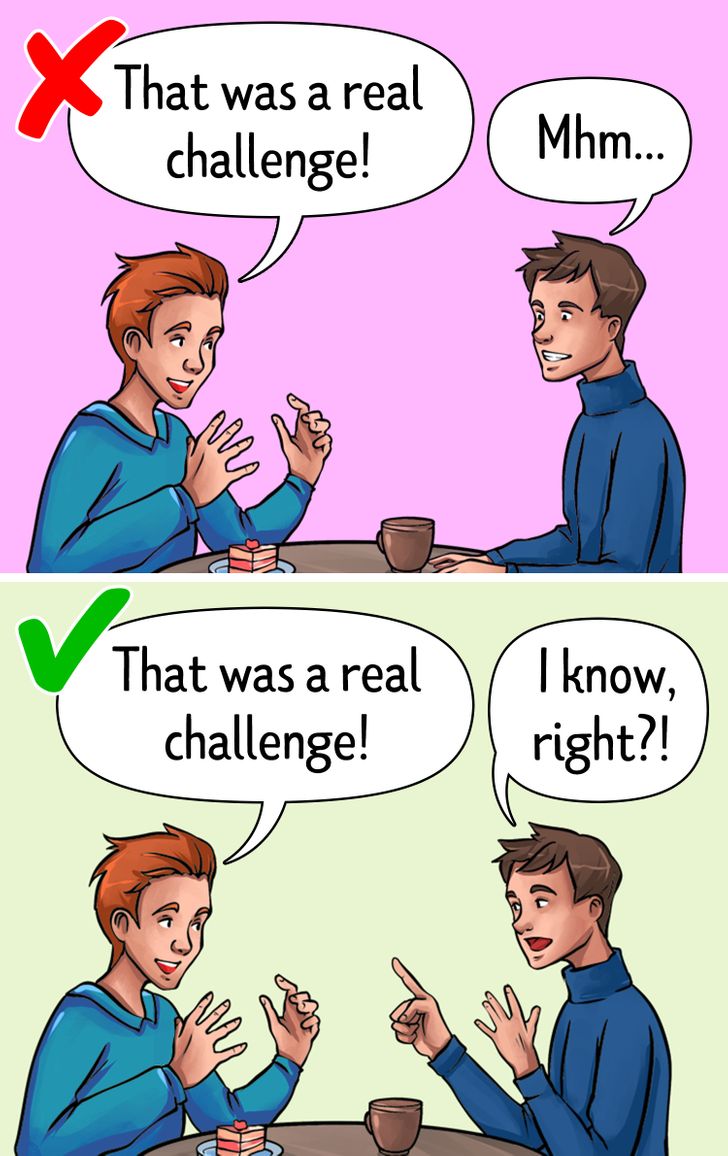 Most of the time, people like to talk rather than listen, and they only appreciate those who pay attention to them. One of the ways to appear as a careful and attentive listener is by repeating the phrases that the person you're talking to just said.
For example, use question tags like, "I know, right?!". In addition, don't forget to play with encouraging words like, "Exactly!" or "That's right!" and so on. This technique is also called an "emotionally reflective response."
10. Be a magnet for people around you and engage them.
Don't blend in with the atmosphere and the people that are present in the room. Instead, try to be an enthusiastic person. Attract others into having short, but meaningful chats or even longer conversations.
Try to be one level higher and don't be scared of appearing silly. Your positive energy won't go unnoticed — people will eagerly join in and tag along.
11. Make friends with other people's friends.
Having people in common, like mutual friends who have "similarities," really matters for us. Establishing a friendship with the acquaintances of others can play a big role in building trust with all of them. Also, it makes people feel closer to each other when they have a couple of similar friends. And it's a good way to expand the group of people you are in right now.
12. Surprise people when they don't expect it.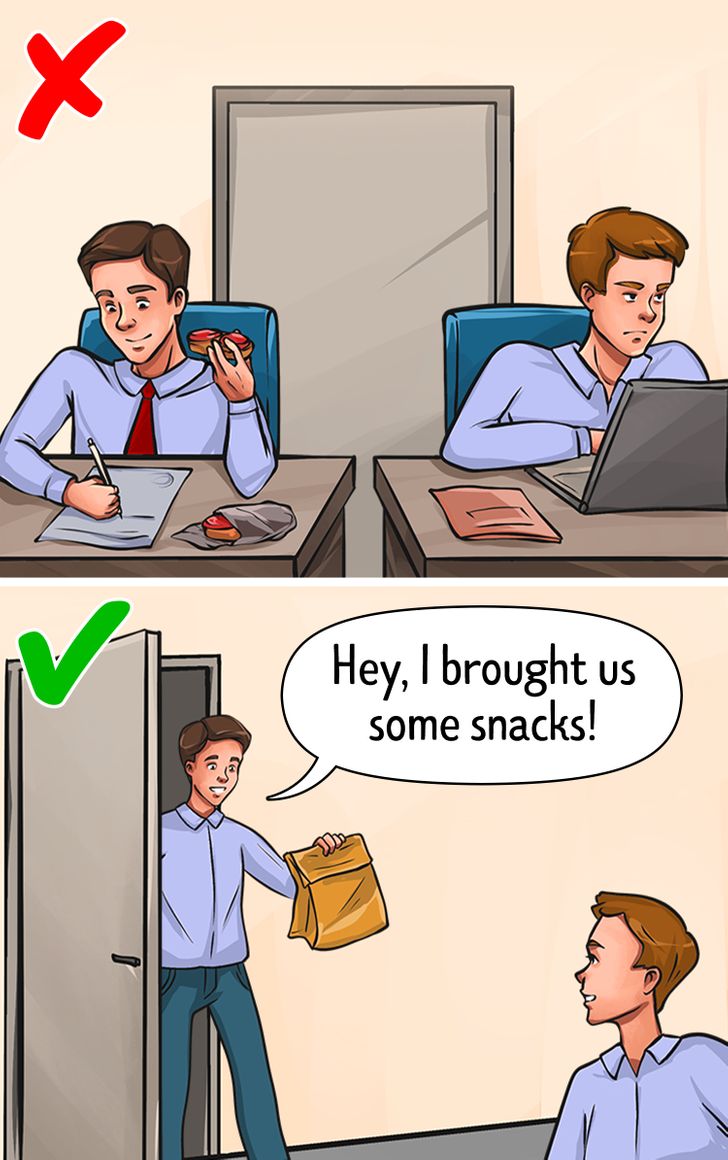 When people receive something pleasant from others that they didn't ask for, it gives them an extraordinarily good feeling. Don't be afraid of surprising others with something they might like, without asking their permission to do so. For example, if you are at work and want to go grab yourself a sandwich, you could also grab one more for your colleague. This surprising action will stick in their mind for a long time, and you will be seen as a friendly and nice person.