You don't need six digits to have a lot of fun.
You might not have a $100,000 budget for a performance car, but for half that, you can get a variety of great machines that run the gamut from hot hatch to muscle car to roadster. Here are our picks.
Genesis G70 – $35,985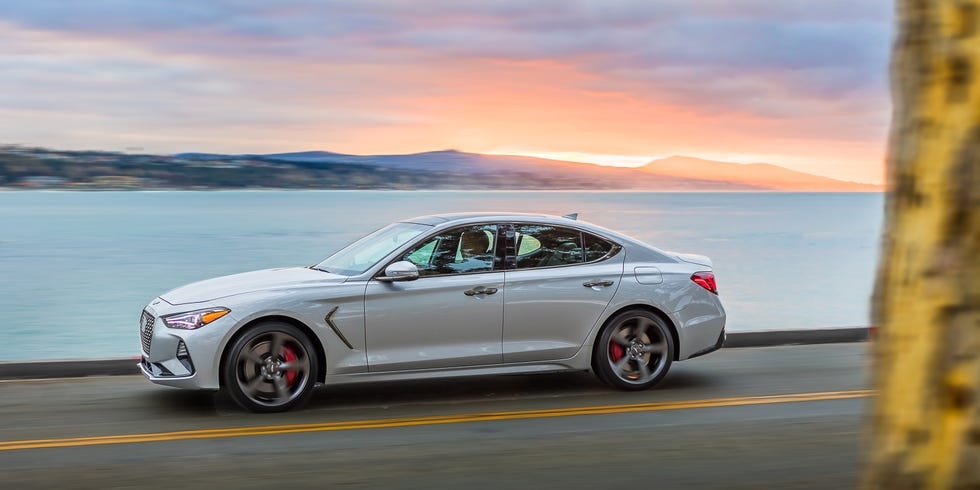 The BMW 3-Series-rival from Hyundai's new(ish) luxury brand was one of the most pleasant surprises of last year. It's a hell of a sports sedan, and you can even pair the base 2.0-liter turbo with a manual.
Hyundai Veloster N – $28,320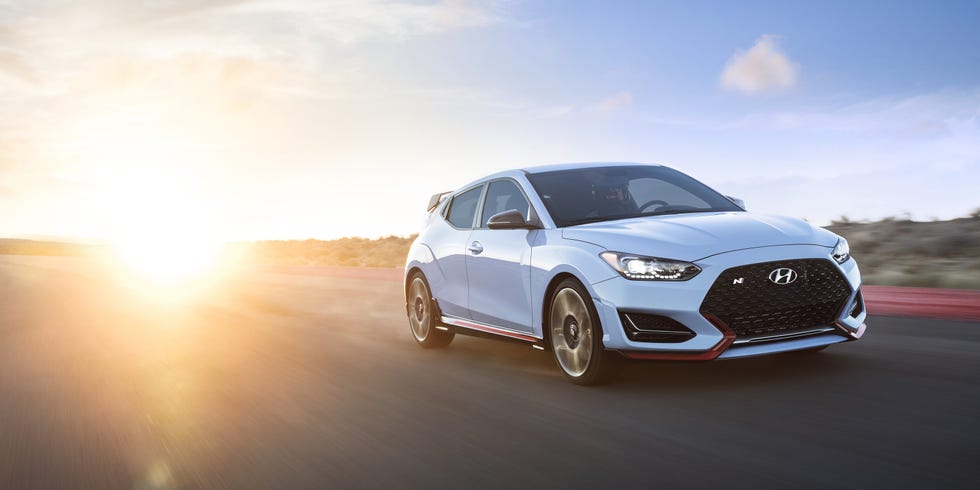 Hyundai might not have a reputation for performance, but don't let that put you off. The Veloster N is the real deal. It's a bargain, too, at under $30,000, though we'd add $2100 for the Performance Pack. That gets you 15 extra hp, 19-inch wheels with Pirelli P-Zero tires, an electronic limited-slip differential, and bigger brakes.
Kia Stinger – $33,985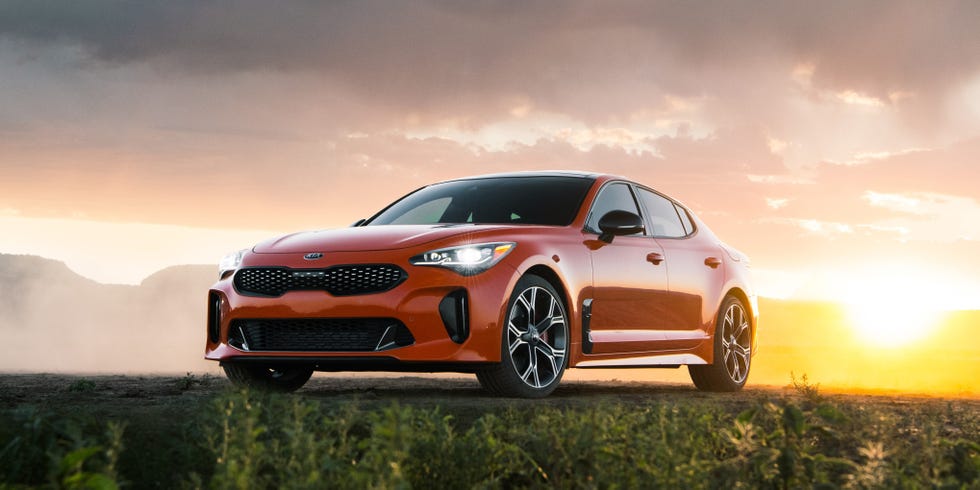 Mechanically, the Kia Stinger is very similar to the Genesis G70, though its longer wheelbase gives it slightly different handling characteristics. Thanks to its rear hatch, it's a bit more practical than the G70, too. It also drifts.