The costs of owning a car can add up. Even after you've paid what can be a hefty sticker price out of the gate, there's still a range of different costs that you're going to be paying for years to come to continue owning and operating your car.
And, depending on which state you call home, those ongoing expenses can be much higher, based on a study conducted by GOBankingRates.
The study collected data on six different metrics for one-time and recurring costs in all 50 states: car sales tax, annual registration fees, title fees, average annual auto insurance premiums, estimated annual fuel costs and the average cost of yearly repairs. Each metric was then combined to determine the total cost for the first three years of owning a car and the states were then ranked.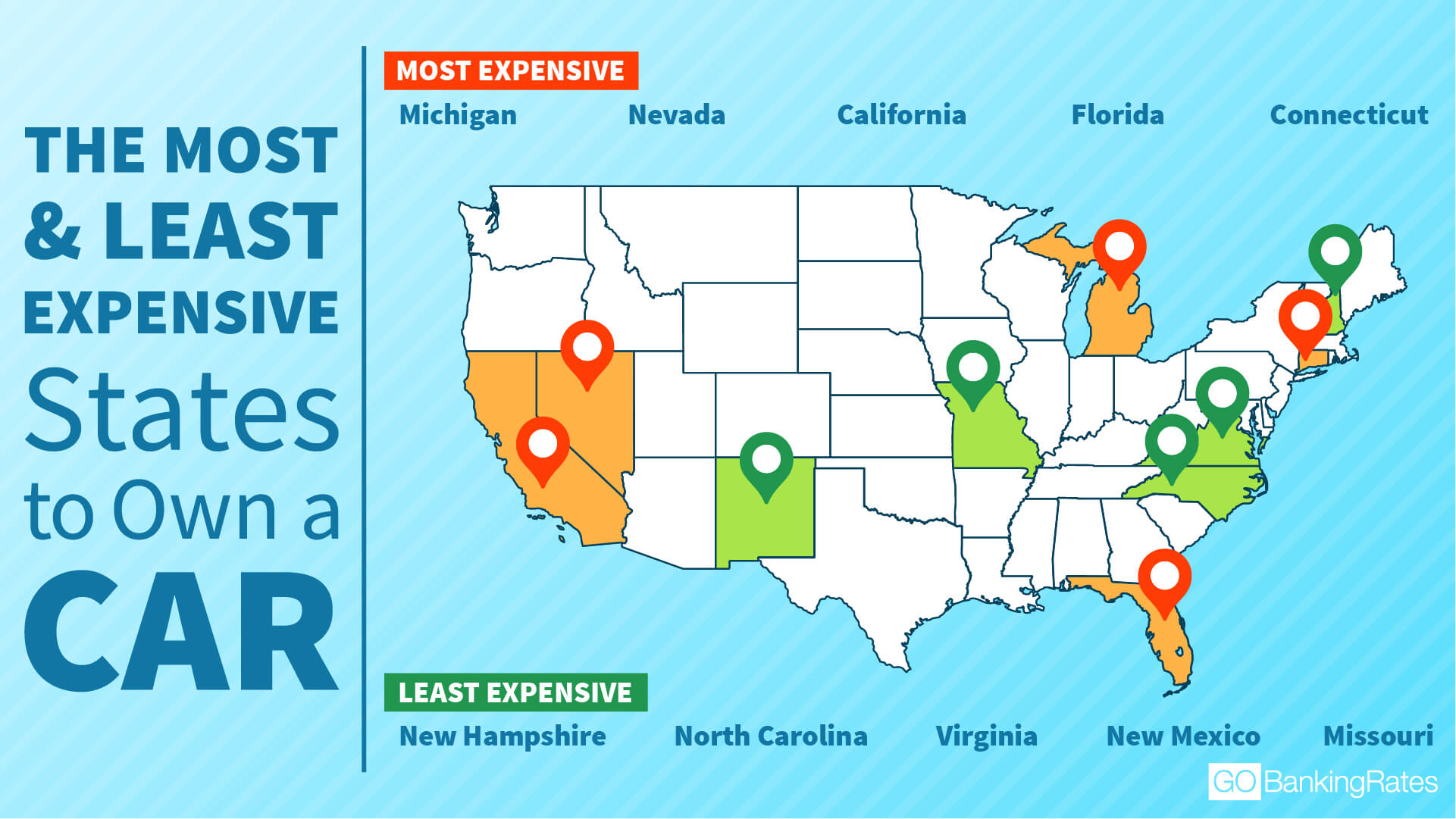 The most expensive state to own a car is Michigan, despite the state's long connection with the auto industry. While the state actually featured the lowest average annual repair costs of any state, the highest annual insurance premiums ($2,484, on average) mean that Michiganders are paying a lot more.
Just across the border to the South, Ohioans are only paying an average of $952 a year in insurance premiums. Ohio is the sixth-least expensive state to own a car despite residents paying more for maintenance.
Another interesting breakdown would be the cost of gas from state to state. States that are near major pipeline hubs in Houston, Oklahoma and New Orleans tend to have much lower prices, with Texas being the state with the lowest prices and Mississippi, Alabama, Oklahoma and Louisiana all being among the top 11 states for the price of fuel. Likewise, Hawaii wasn't a surprising state to top the list due to the cost of shipping fuel to the island state.
However, there are several examples of states where the border made for a hard barrier. Not only are Michiganders paying much more than Ohio residents for insurance, but they end up shelling out an average of 11 cents more a gallon for gas. Likewise, residents of West Virginia are paying $2.55 a gallon when just across the border Virginians are getting the same gas for $2.35 a gallon. And finally, New Hampshire — the state with the lowest costs for owning a car — was helped to that point by average gas costs of $2.51. But just across the border in Vermont, the cost of gas is averaging $2.63 a gallon.
Here is the complete ranking of the least expensive states to own a car: